Land Rover Driver Assistance Features

Whether you typically drive alone or with a vehicle full of your closest friends and family, staying protected from danger is universally important. In order to stay prepared for the unknown, Land Rover has pioneered a collection of advanced safety features available across the entire model range. Known as Land Rover InControl Driver Assistance, these groundbreaking innovations are designed to keep the driver aware, alert, and protected from the unexpected. In order to provide you with a better idea of how these impressive features work, Land Rover Easton has created this helpful guide which explains the benefits of Land Rover InControl Driver Assistance. We're here to help you find the right Land Rover model to keep both you and your loved ones safe behind the wheel.
Parking Assistance Features
360° Parking Aid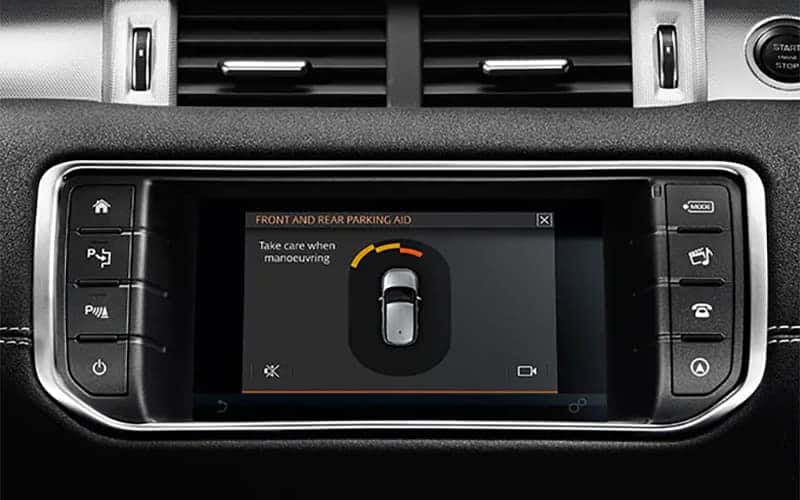 No matter how close you are to obstacles, the 360° Parking Aid feature uses sensors positioned at the front, rear, and sides of your Land Rover. As you get closer to an obstacle, you'll receive both audible and visual alerts to make you aware of your surroundings.
Park Assist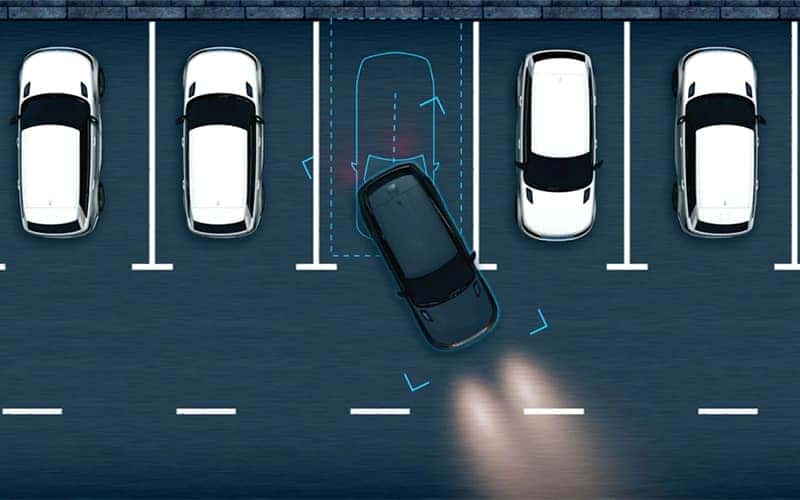 Take the guesswork out of parallel or perpendicular parking with Park Assist. When activated, this feature is able to automatically guide your Land Rover into an available parking space while you control both the accelerator and the brakes. This means you can go as slowly as you like and stop when you need to, making parking virtually effortless.
360° Surround Camera
Thanks to the 360° Surround Camera, it's easier than ever before to get a bird's eye view of what's around all sides of your Land Rover. Whether you're parking next to the curb, in a tight space, or backing out of your driveway – this innovative technology simplifies the process.
Clear Exit Monitor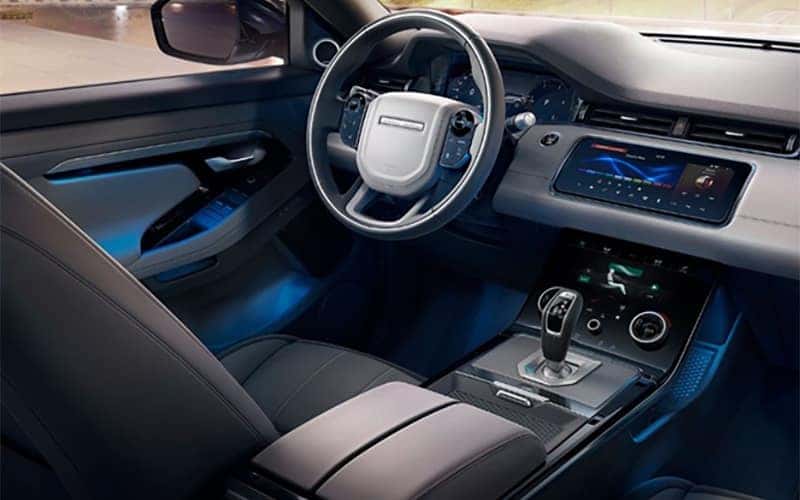 To help all occupants of your vehicle exit safely, the Clear Exit Monitor scans the road for oncoming traffic or other potential hazards. If you attempt to open the rear doors when there's a risk of injury, the vehicle will alert you with a flashing warning light. This feature helps reduce the risk of an accident.
Autonomous Emergency Braking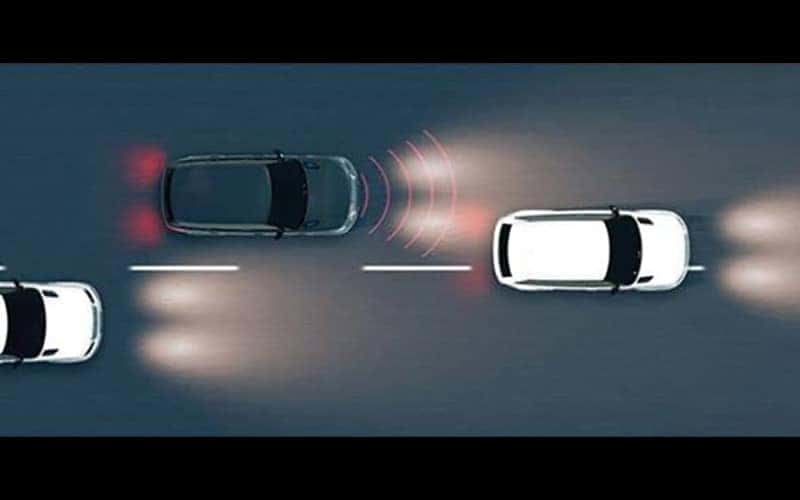 Even the best drivers can use a helping hand from time to time. Autonomous Emergency Braking works by detecting the likelihood of a potential frontal collision with another vehicle or object. If you fail to react accordingly once a potential collision is detected, this system can apply the brakes on your behalf to reduce the severity of the impact.
Lane Departure Warning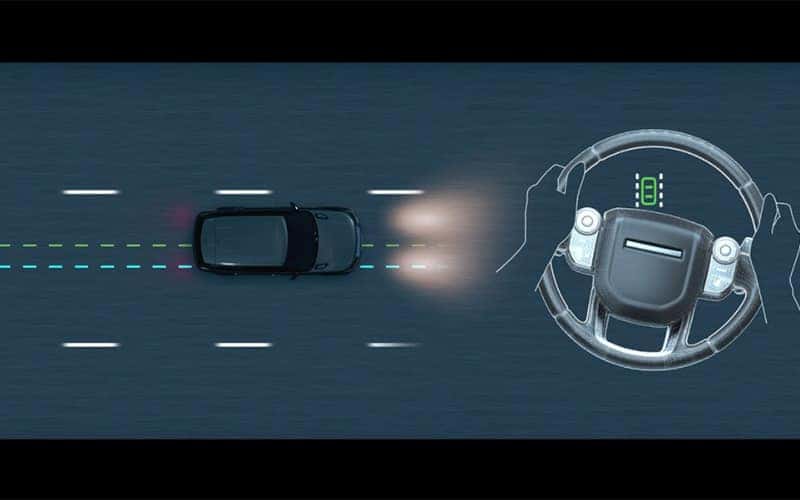 Lane Departure Warning monitors your current path and can sense when your Land Rover begins to drift outside of its intended lane. This feature is especially useful on extended stretches of highway.
Lane Keep Assist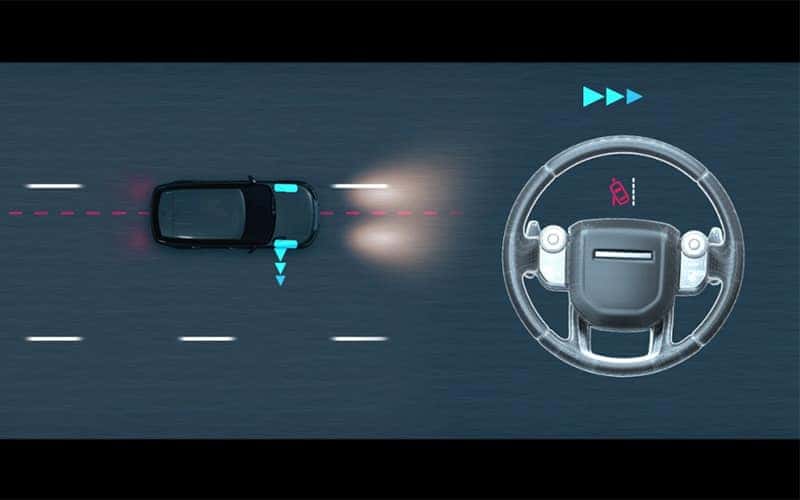 This groundbreaking feature provides helpful assistance should your Land Rover begin to drift out of its intended lane. If you begin to stray outside your lane, Lane Keep Assist is able to provide subtle corrective steering inputs to keep you on course.
Traffic Sign Recognition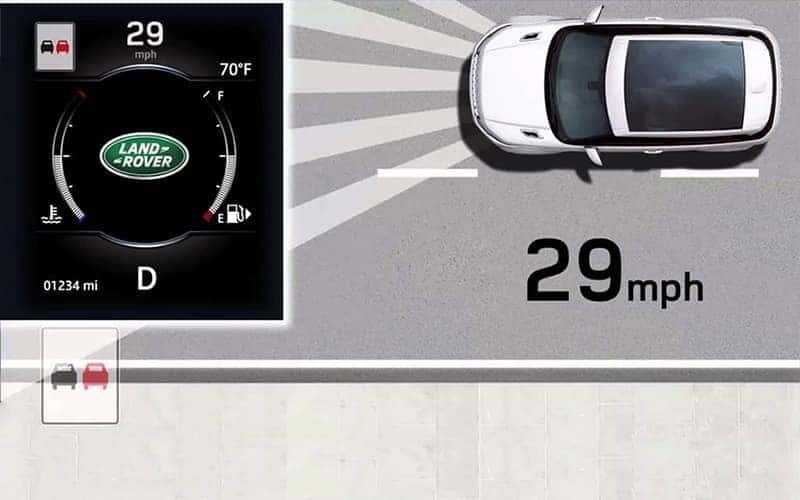 Helping you stay informed of crucial driving information, Traffic Sign Recognition projects changes in the speed limits and other road signs directly on the instrument panel. Staying informed behind the wheel has never been easier.
Adaptive Cruise Control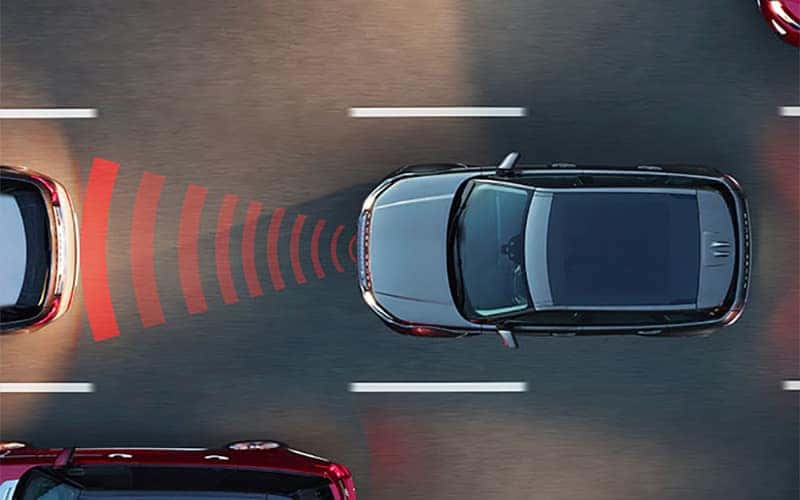 Especially useful for commuting in stop-and-go traffic, Adaptive Cruise Control helps your Land Rover maintain a fixed following distance and speed relative to vehicles in front of you. Even if traffic is slowing to a stop, this feature can bring your vehicle to a safe stop accordingly.
Intelligent Emergency Braking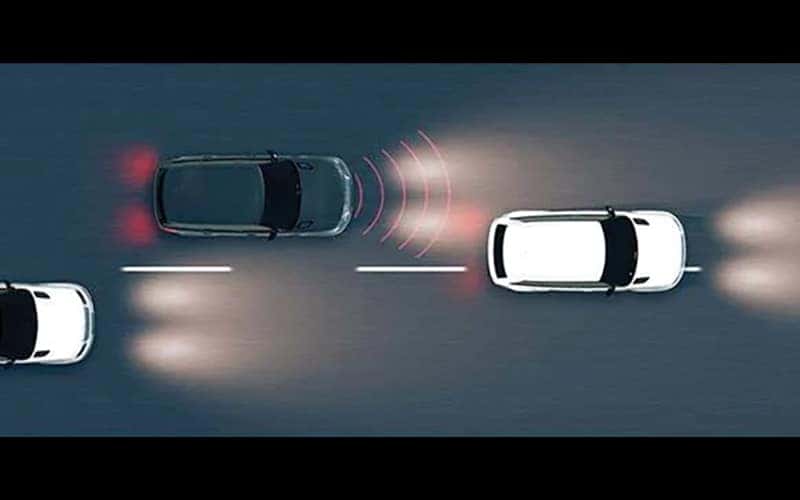 Intelligent Emergency Braking will notify the driver of an imminent frontal collision with another vehicle. If you can't respond in time, this feature will apply the brakes automatically in an attempt to lower the severity of the potential impact.
Blind Spot Monitor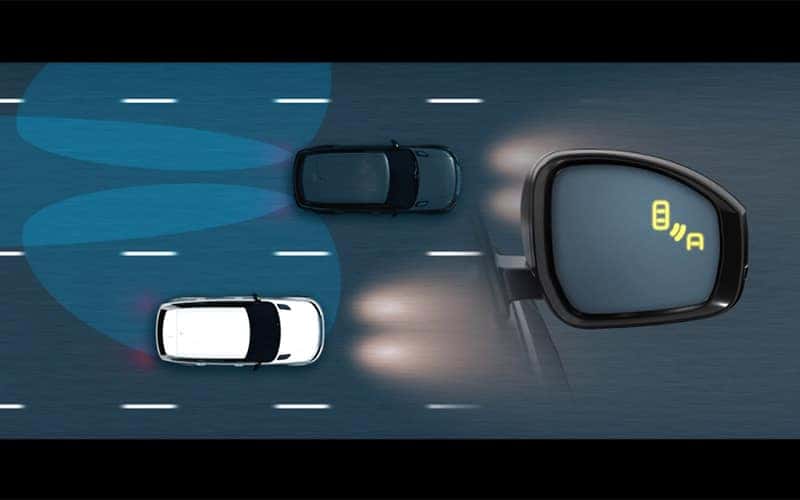 From crowded city streets to wide open stretches of highway, danger often lurks in your blind spot. This helpful feature constantly scans your blind spot for obstacles or other vehicles near your Land Rover. A small visual indicator will appear in the corner of your exterior mirrors to alert you.
Blind Spot Assist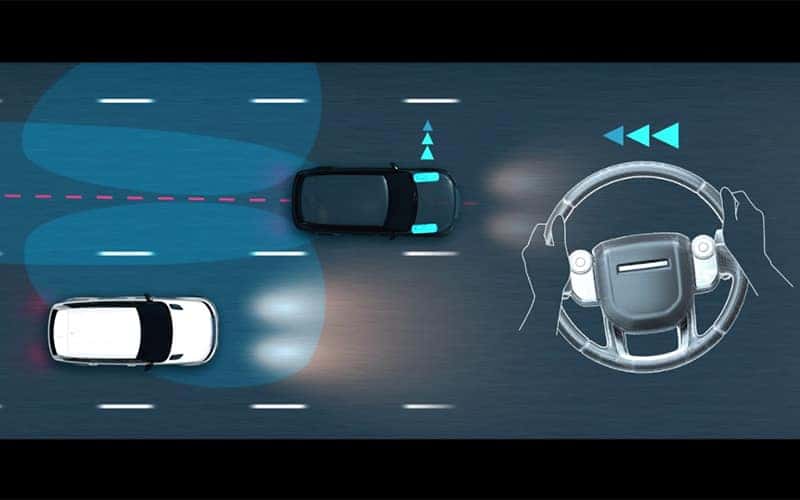 When your Land Rover is equipped with Blind Spot Assist, the vehicle has the ability to provide corrective steering if you attempt to switch lanes when another vehicle is in your blind spot. Helping to keep you safe from the unexpected, this feature acts as another pair of eyes looking behind you.