Top Land Rover and Range Rover Pet & Dog Accessories

It's no secret that many Land Rover enthusiasts are also pet lovers. At Land Rover Easton, we understand that sometimes an adventure is best enjoyed alongside your furry companion. If you've been searching for the best pet accessories for your Land Rover, you've come to the right place! We've assembled this helpful reference guide that names our top picks for Land Rover pet accessories. Just click the link below each accessory, select your vehicle from the dropdown list, and scroll down to choose the product that you're interested in.
---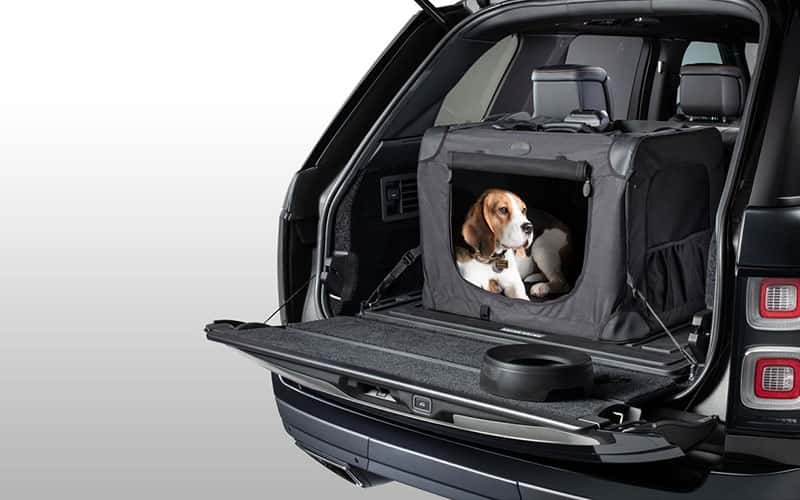 Foldable Pet Carrier
To keep your pet both comfortable and safe, consider this high-quality Foldable Pet Carrier. Constructed with durable 600D nylon, this handy carrier features a lightweight metal frame, quilted fabric cushion, net windows, and a locking mechanism that can secure it to the loadspace area. Reinforced carrying handles and a useful side pocket make this the perfect accessory for your pet.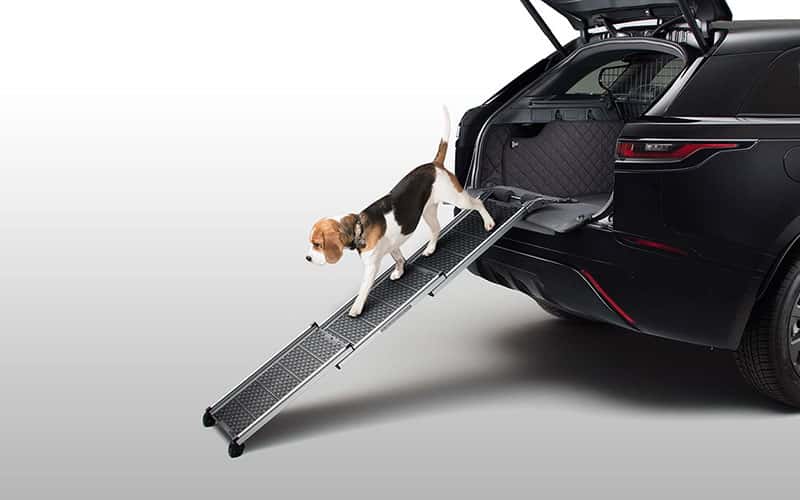 Pet Access Ramp
Help your pet access the loadspace area of your Land Rover without the need to lift them with this Pet Access Ramp. The ramp features aluminum side panels and a non-slip center section for extra grip. Rubber feet help the ramp stay firmly in place while attached to the vehicle via retaining straps. It's also easy to store when not in use thanks to its foldable design and storage bag.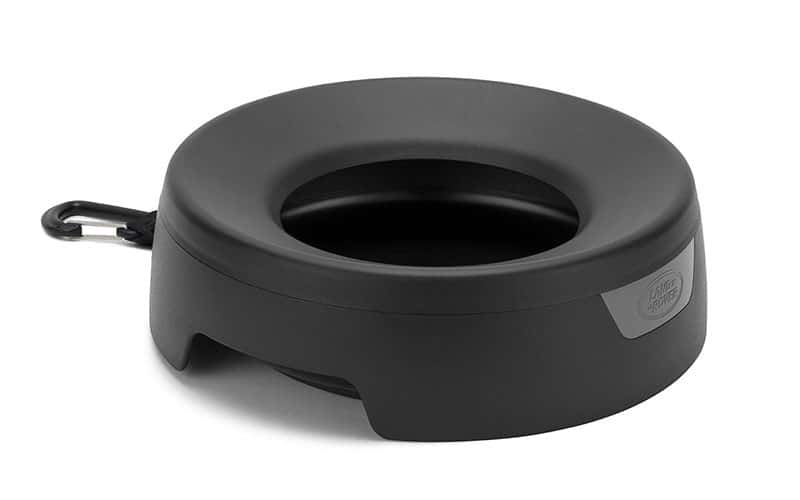 Spill Resistant Water Bowl
When your pet gets thirsty, you can trust this innovative Spill Resistant Water Bowl. Its clever design channels water toward the center of the bowl to minimize spills. Other benefits include an anti-slip rubber base, a retention strap for securing it to the loadspace area, and Land Rover branding located on the outer ring.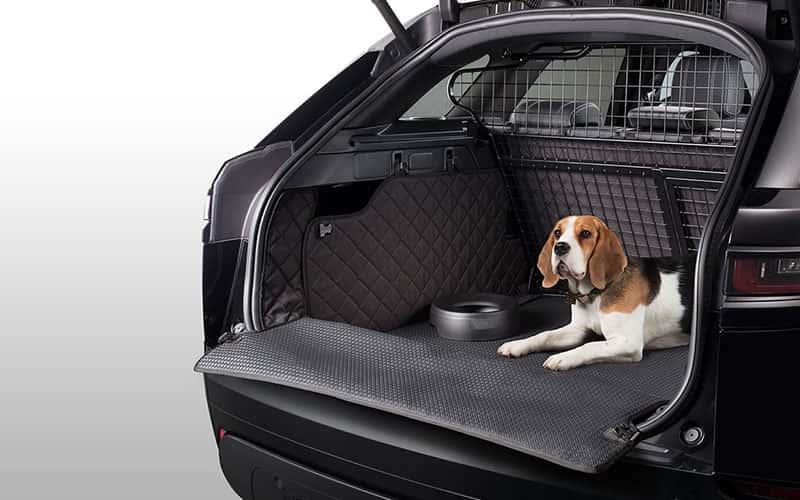 Quilted Loadspace Liner
Offering both comfort and security, the Quilted Loadspace Liner helps keep your pet safe and the loadspace area of your Land Rover neat and tidy. Included is a protective bumper guard with an easy-to-clean rubberized surface. Soft quilted fabric used in the construction of the liner is equal parts stylish and comfortable.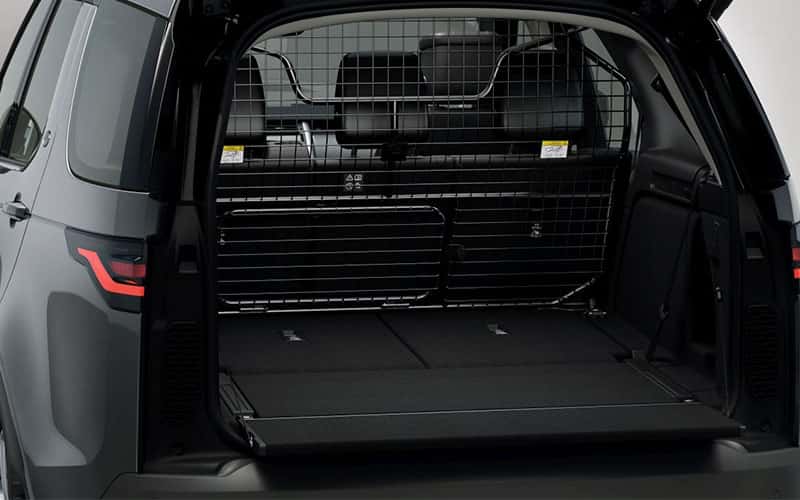 Luggage Partition
Whether you need to prevent luggage or your pet from entering the passenger area, the Luggage Partition keeps your most precious cargo safe and sound. In seconds, the partition can be installed or removed from the loadspace area.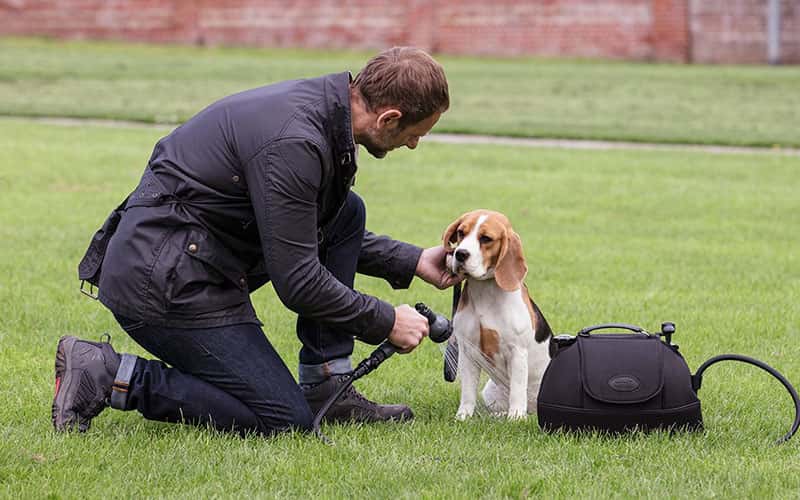 Portable Rinse System
Perfect for giving your furry friend a quick bath after a particularly muddy walk, the Portable Rinse System is convenient and easy to use. Without the need for batteries or external power, the system can provide up to 2 minutes of continuous water flow from a shower hose style attachment. Land Rover branding is featured on the cover and carry handles as well.
---