Land Rover Tire Center in Columbus, OH

One of the most critical components found on your Land Rover is also unfortunately one of the most commonly overlooked or neglected. The tires on your vehicle play a major role in keeping you and your loved ones away from danger on the road. In addition, they're also responsible for the type of gas mileage you will get along with how well your vehicle handles across a variety of driving conditions.
Taking the time to make sure that your tires are properly maintained and correctly rotated are two great ways to avoid uneven tread wear, boost your fuel economy, and to correct improper handling. It's also important to remember that no matter how well you care for your tires, they will eventually wear out and need to be replaced. Fortunately, the Tire Center at Land Rover Easton features a huge selection of factory-recommended OEM replacement tires that offer an exact fit for your vehicle. You can shop tires from top manufacturers while still enjoying competitive pricing on the highest quality replacement tires for your Land Rover.
Tire Maintenance FAQ

How Often Should My Tires Be Replaced?
A variety of factors are involved in determining exactly how long your tires will last. Examples of these factors include the individual aspects of the tire design itself, correct tire inflation, proper vehicle alignment, and your individual driving habits. As a general rule, tire lifespan for a set of four brand-new tires is typically between 25,000 and 50,000 miles. One simple and effective way to find out for yourself if your tires require replacement is known as "The Penny Test". In fact, you don't even need any special tools and the test can be completed in your own garage or driveway! We'll explain the details of this test in further detail below.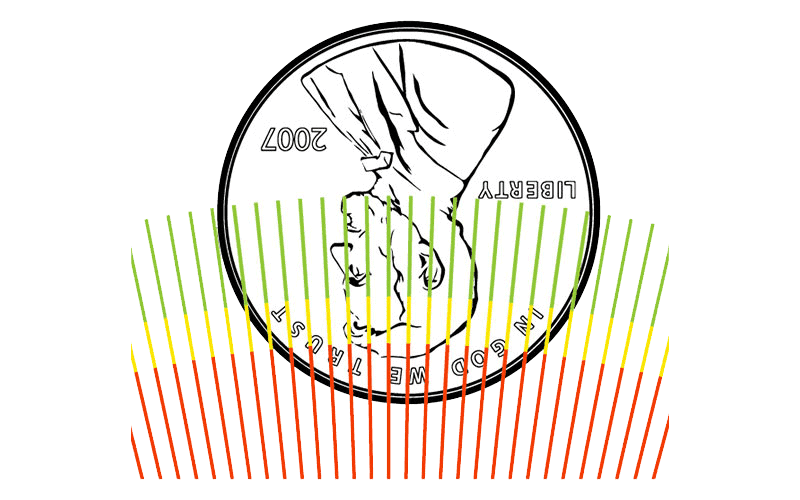 The Penny Test
Place a penny between the tire tread ribs.
Ensure that Lincoln's head is pointed downward between the treads.
If Abe Lincoln's head is not visible between the treads, this means that you have a minimum of 2/32 of tread depth remaining and a replacement isn't necessary quite yet. If you are able to see all of Lincoln's head, this is a clear sign that your tire tread is far too worn and you should have your tires replaced as soon as possible.
What Are Run-Flat Tires?

Sometimes referred to as "Extended Mobility Tires", run-flat tires are a specially designed type of tire that has the ability to help you maintain control and even continue driving to safety following a tire puncture. Select Land Rover models are now available with run-flat tires.
Due to their specialized characteristics, you'll experience greater safety and convenience thanks to their ability to drive up to 50 miles (depending on the severity of the damage or puncture) to have the tire repaired. Instead of stopping to wait for roadside assistance or putting your safety in jeopardy by changing it yourself on the side of the road, run-flat tires help you make the best of an otherwise dangerous situation. Other advantages of run-flat tires include not having to carry a spare tire inside your vehicle, helping to increase your fuel economy from the reduced weight. The additional space in your trunk allows you to carry more cargo as well. One way to identify run-flat tires is by a marking on the sidewall which reads "MOE" for Extended Mobility Tires".
Why Shop Tires at Land Rover Easton

Shopping for tires at Land Rover Easton is an excellent way to continue to enjoy the superior performance you've come to expect from your Land Rover vehicle. We offer our customers an extensive selection of the top tire brands in the industry along with competitive pricing to help you save big. These OEM replacement tires are designed to meet or exceed the original specifications for your Land Rover vehicle.
Another advantage of choosing Land Rover Easton is the fact that your vehicle will receive expert care and attention from our team of factory-certified Land Rover technicians who understand your vehicle better than anyone else. They have access to state-of-the-art tire mounting, balancing, and wheel alignment equipment to ensure maximum tire life. When shopping for your next set of tires, look no further than the team of experts at Land Rover Easton.