How Does Land Rover 4×4 Work?

When it comes to luxury brands, no other automaker is as synonymous with engineering world-class four-wheel drive systems quite like Land Rover. Since the inception of the brand, Land Rover has built its reputation on conquering the world's most inhospitable terrain. This same tradition carries on to this day with the entire range of Land Rover vehicles coming standard with a 4X4 system. If you've been wondering about the advantages of driving a vehicle equipped with all-wheel drive or four-wheel drive, you've come to the right place. Our team at Land Rover Easton has assembled this informative guide that covers all the benefits and technology associated with Land Rover 4X4 systems.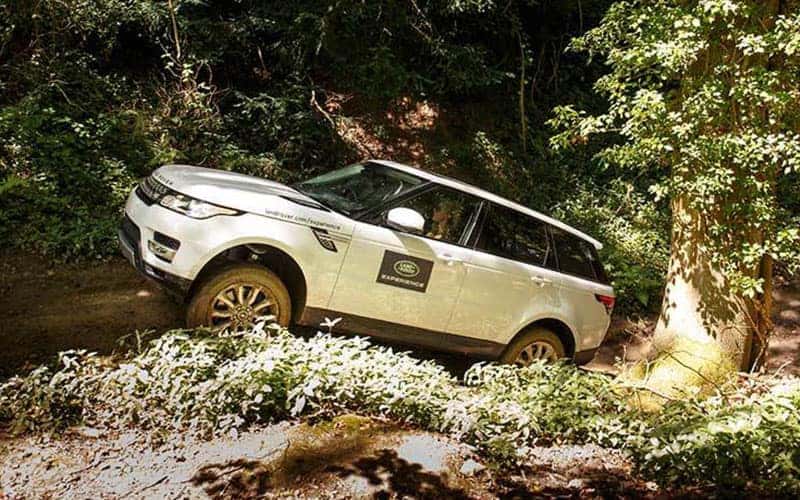 Differences Between All-Wheel Drive and Four-Wheel Drive
Typically, all-wheel drive systems are designed with a front, rear, and center differential within the drivetrain to help send power to all four wheels of a vehicle. Conversely, a conventional four-wheel drive system often incorporates two differentials along with a center transfer case that distributes power to all four wheels. As a general rule, four-wheel drive systems are usually activated by the driver to power all four wheels. All-wheel drive systems are frequently available in both part-time and full-time configurations that can activate automatically based on the current road surface conditions.
Although both terms are often used interchangeably, it's important to recognize the differences that we've mentioned above. 4X4 is another term often used to describe a conventional four-wheel drive system. Land Rover vehicles all come standard with drivetrains that power all four wheels for maximum capability.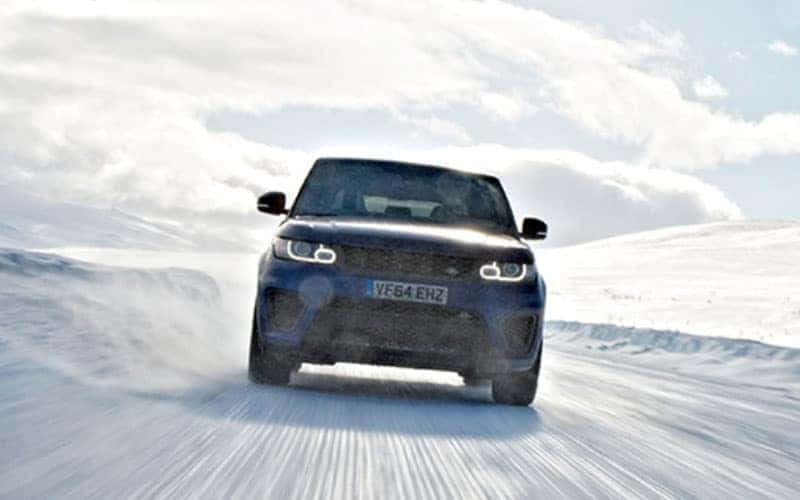 Land Rover Four-Wheel Drive Key Features
While most manufacturers offer some form of four-wheel drive system these days, they are unable to compete with the clever engineering and exclusive technology found across the Land Rover family of vehicles. Below are just a handful of examples that help separate Land Rover four-wheel drive vehicles from the competition.
All-Terrain Progress Control – Available on many Land Rover models, this innovative technology is able to keep your vehicle driving forward at a predetermined speed to help you stay in control in challenging off-road situations. Directing power to all four wheels as needed to maintain traction, you can focus more of your attention on navigating around obstacles and over imperfections on the trail.
Terrain Response 2 ® – Torture-tested in 20 countries around the world in temperatures from -40 to +125 degrees Fahrenheit, Land Rover pioneered Terrain Response 2 ® to excel in the most demanding conditions. At the touch of a button, the system is able to automatically adjust the transmission, suspension, and traction settings for maximum effectiveness for your situation.
Hill Descent Control and Traction Control – Whether on or off-road, these two outstanding features work to keep you safe behind the wheel of your Land Rover. Traction Control can distribute power to individual wheels to maintain and even regain traction in slippery conditions. When headed down a steep incline, Hill Descent Control can modulate the throttle and brakes accordingly to ensure a safe descent.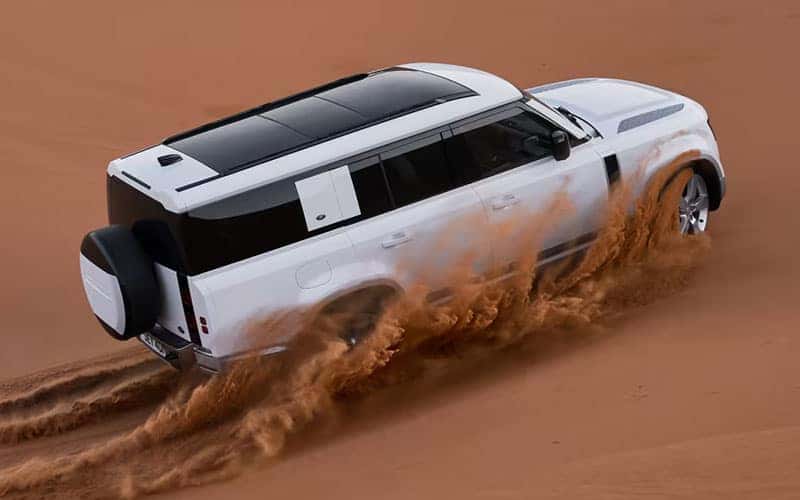 Benefits of Four-Wheel Drive and All-Wheel Drive
Superior Traction – From challenging weather conditions like snow, rain, or ice to challenging off-road terrain – four-wheel drive is an essential feature that you can rely on when you find yourself in a tricky situation. Having confidence in your vehicle's ability to respond to the situation provides the reassurance you need to continue on the journey.
Resale Value – Especially true for off-road enthusiasts or drivers that face severe weather, four-wheel drive vehicles command higher values on the used market. Although they cost a bit more to purchase upfront, four-wheel drive SUVs are the perfect tool for drivers with a thirst for adventure.
Peace of Mind – It's no secret that sometimes the weather doesn't cooperate with your plans. If you find yourself caught in an unexpected storm with your family or friends on board, four-wheel drive gives you greater peace of mind that you'll be able to stay safe and in control.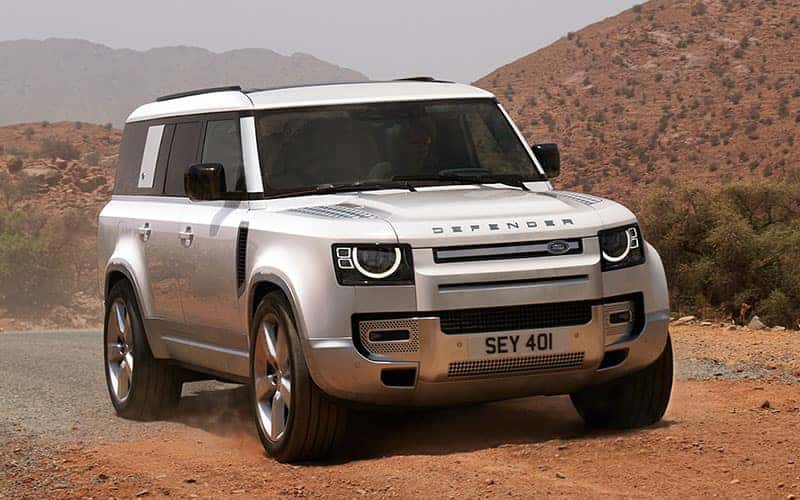 Which Land Rover Models Are 4WD?
Every Land Rover model comes standard with class-leading 4X4 technology. No other luxury brand can compete with the off-road excellence found across the entire Land Rover model range. Ready to write your own chapter in the storied off-road legacy of Land Rover? Visit us at Land Rover Easton today and choose the model that's right for your lifestyle.