Best Off-Road Trails in Ohio

No other automotive brand is more synonymous with off-road exploration than Land Rover. Across the entire model range, you'll find a selection of some of the most capable off-road focused vehicles in the automotive industry. If you're an off-road enthusiast here in Ohio, Land Rover Easton has partnered with the Green Oval Guild for a number of local meet-ups and events on the trails.
Below, you'll find a selection of some of our favorite off-road trails to explore in the Buckeye State. Proud to support to local Land Rover enthusiast community here in Central Ohio, our team invites you to join us for the next event near you!
Best Off-Road Trails in Ohio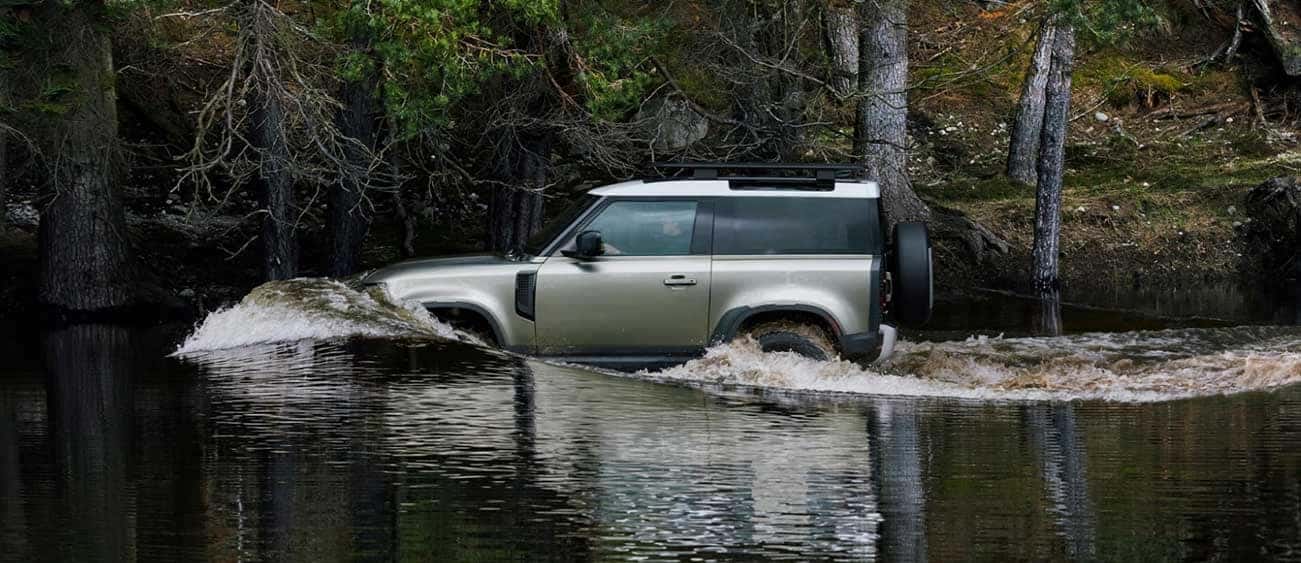 Tecumseh Trails Off-Road
Just over an hour's drive from Columbus, Tecumseh Trails is located in Hemlock, OH where you'll discover 1,000 acres of rural hills and woods. With varying degrees of difficulty for both beginners and experienced drivers, there are 45 miles of trails that provide an unforgettable experience for all. Single-day passes are priced affordably and on-site camping spaces are also available. Steep valleys and stream crossing are just a few highlights of this exciting off-road oasis.
Southington Offroad
Located near the Northeastern corner of the state, Southington Offroad in Garrettsville, OH is situated on over 1,500 acres for you to explore. Family-friendly with plenty of amenities to enjoy, Southington proudly features a large pavilion, modern bath house, and a campground equipped with electricity. Trail difficulties range from mild to wild, perfect for all levels of off-road experience. Typically open the first full weekend of each month (weather permitting), Southington Offroad has something for everyone.
Heiney Farm
For enthusiasts in the Southeast corner of the state, Heiney Farm offers over 160 acres of woods and open fields. Improvements are planned to help grow the facility with a GPS trail map, improved camping, and more amenities for guests to enjoy. There are both open access events along with private group rides only. The facility is private and can be booked for a group as well. Obstacles include mud pits, steep climbs, and narrow ravines.
Powerline Park
Dedicated to giving the off-road community a space to explore and enjoy, Powerline Park is a privately owned facility located in St. Clairsville, Ohio. This facility is known for its Memorial Day Weekend and Labor Day Weekend events along with hosting the Grand National Cross Country (GNCC) Nationals in October. There are a number of campgrounds and amenities for guests to enjoy on their visit. Hill climbs, challenging obstacles, and trails for all skill levels are just a handful of reasons to visit Powerline Park.