Land Rover vs. BMW Comparison

When it comes to luxury automotive brands, two of the most recognizable and desirable in the industry are Land Rover and BMW. Both manufacturers have storied reputations and have produced some of the world's most iconic models, making it difficult to choose between them. To help illustrate some of the key differences between Land Rover and BMW, our team at Land Rover Easton has assembled this head-to-head brand comparison. You'll quickly understand why more and more drivers are making the switch to Land Rover.
Land Rover vs BMW – Model Lineups Compared

When taking a closer look at the specific offerings from each brand's model portfolio, there are a number of glaring differences between the two. First and foremost, the Land Rover lineup consists solely of premium SUVs and luxury crossovers. Ranging from first-class comfort to go-anywhere off-road capabilities, shoppers looking for an SUV have far more options when choosing Land Rover instead of BMW. Its SUV range is also far more diverse than BMW, featuring two and three-row options, compact and full-size options, and electrified choices as well. Speaking of plug-in electric vehicles, the Land Rover warranty for hybrid electrical components covers the vehicle for up to 8 years or 100,000 miles (whichever comes first). That's 20,000 miles longer than the identical BMW warranty.
Performance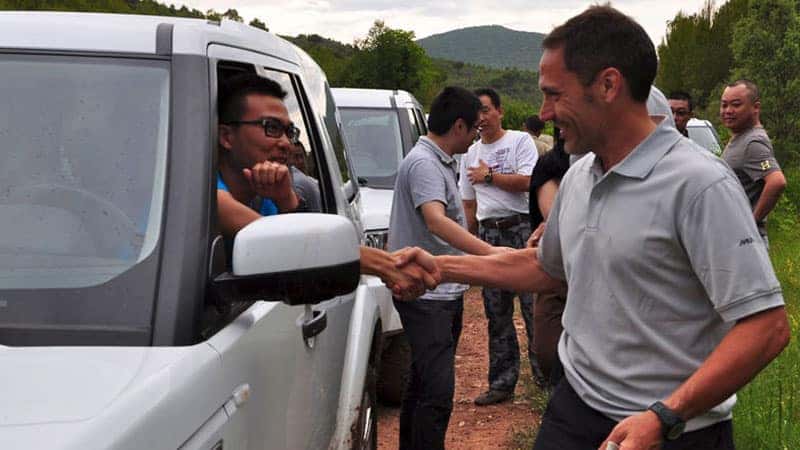 Another aspect of the Land Rover brand that separates it from BMW is the ownership experience. When you drive a Land Rover vehicle, you're instantly part of a worldwide community of enthusiasts that share your passion for the brand. In addition to the camaraderie and community, owning a Land Rover means you'll enjoy some exclusive perks you simply won't find anywhere else. Included with the purchase of a new Land Rover vehicle, you'll receive a complimentary two-hour off-road driving lesson with a Land Rover Experience Driving School Instructor. Other advantages of driving a Land Rover vehicle include:
24-Hour Roadside Assitance Coverage (New & Certified Pre-Owned Models)
SiriusXM Satellite Radio (New & Certified Pre-Owned Models)
Land Rover iGuide app (Virtual Guide and Digital Owner's Manuals)
Land Rover InControl® Remote Services
New Vehicle Limited Warranty (4 Years / 50,000 Miles)
Corrosion Perforation Warranty (6 Years / Unlimited Mileage)
Rich Heritage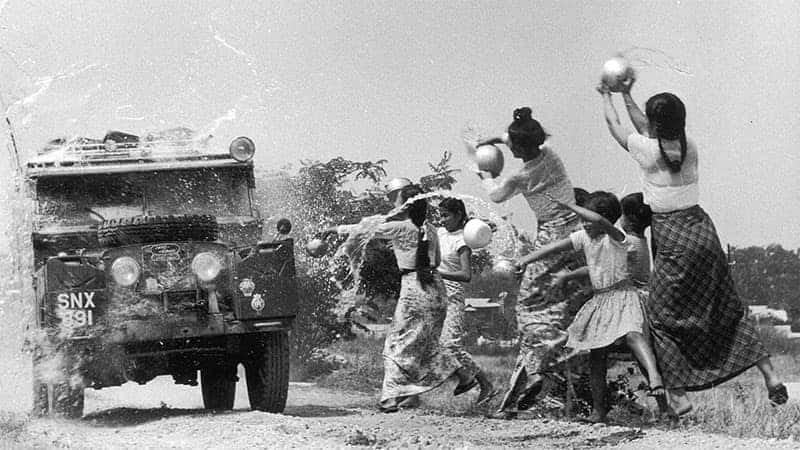 Back in 1947, the very first Land Rover made its debut to worldwide fanfare. Never before had the world seen a vehicle more capable of conquering the most inhospitable terrain imaginable. In doing so, Land Rover instantly captured the hearts of automotive enthusiasts with its rugged styling, outstanding performance capabilities, and impeccable craftsmanship. There have been countless milestones along the way, including what's lovingly known today as "The Impossible Journey". In 1955, a team of six undergraduates set out from London in two Land Rovers on an epic expedition with Singapore as the final destination. As the first manufacturer to accomplish this feat, this thirst for victory and innovation exists to this very day at Land Rover.
Bespoke / Limited-Edition Vehicles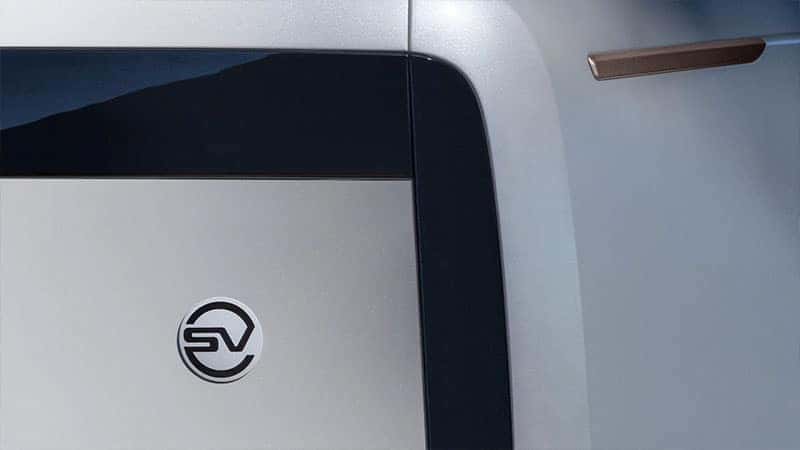 Since Land Rover owners tend to be more passionate and expressive than most drivers, the brand has a dedicated team that works tirelessly to produce halo models, limited edition vehicles, and bespoke customization options. Known as SVO (Special Vehicle Operations), this team of talented engineers transforms standard Land Rover vehicles into limited-run or even one-of-a-kind variants to the exact specifications and tastes of customer orders. No matter if you're craving track-tested performance capabilities or a distinctive look to stand out from the ordinary, you can count on the design team at Land Rover SVO to transform your vision into a reality.
Now that you've learned all of the compelling advantages that Land Rover holds over BMW, Land Rover Easton has an extensive selection of the latest Land Rover models along with quality pre-owned vehicles as well. Stop in today and find the one that's perfectly suited to your lifestyle!