Land Rover Partnered with Virgin to Tow Galactic Spacecraft

Marking a truly historic milestone in space travel, Land Rover played a crucial role in the completion of the very first crewed space flight with Virgin Galactic and Sir Richard Branson. In total, the four Mission Specialists and two pilots traveled aboard SpaceShipTwo Unity experienced out-of-seat weightlessness and remarkable views of Earth from space. Both a Range Rover Astronaut Edition and Land Rover Defender 110 help put Sir Richard Branson into space for the first time. It's just another incredible achievement made possible by the impressive performance capabilities of Land Rover vehicles.
Land Rover Helps Make History


Land Rover vehicles are part of the daily routine at Virgin Galactic. Their responsibilities include towing the spacecraft, transporting equipment, and clearing runways prior to take-off.
"Land Rover has been by our side, on our side and part of our daily lives at Virgin Galactic since 2014. It was completely fitting that these capable, luxurious and iconic vehicles played a central part in today's historic events. As we look ahead to the start of a full commercial service, we couldn't be more delighted to know that Land Rover will be going Above and Beyond, as together we open space to change the world for good." — Steven Attenborough (Chief Customer Officer for Virgin Galactic)
Virgin Galactic founder Sir Richard Branson and Jaguar Land Rover Chief Creative Officer Prof Gerry McGovern OBE unveiled the Range Rover Astronaut Edition in 2019. Developed exclusively for Virgin Galactic Future Astronaut customers by Land Rover SV, these limited-production SUVs celebrate the shared values and partnership of both brands along with the goal of democratizing space.
Land Rover / Virgin Galactic Photo Gallery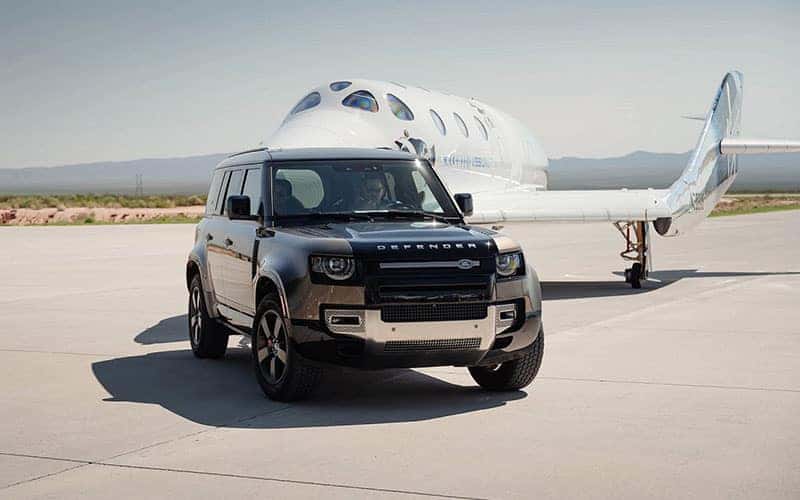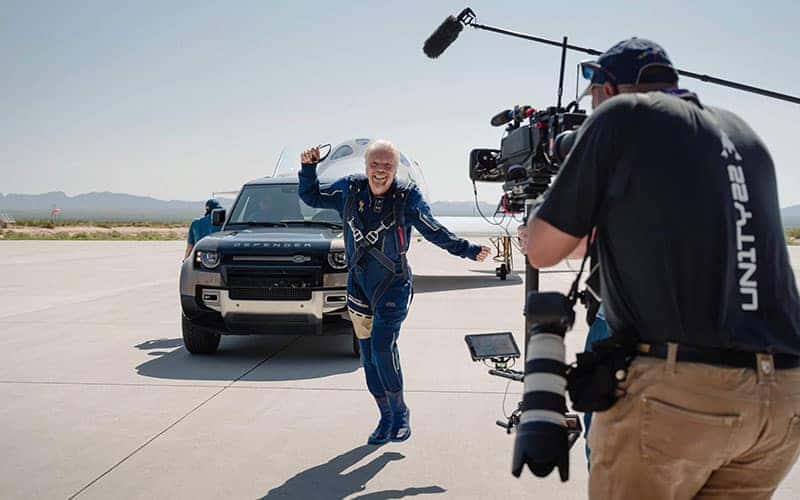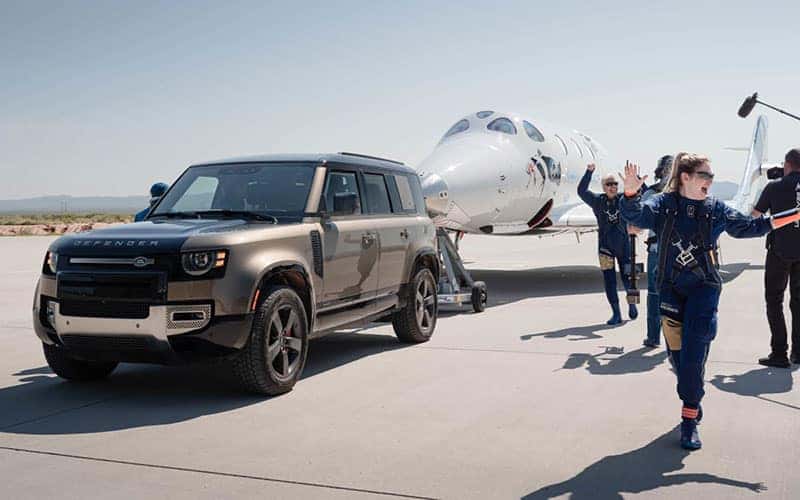 "This is an incredible technical and human achievement for the Virgin Galactic team as they took personal adventure to thrilling new heights. Land Rover is proud to have supported this exciting mission and we look forward to supporting all the flights into the future." — Joe Eberhardt (President & CEO, Jaguar Land Rover North America)