Land Rover Hybrid & PHEV Model Lineup

Marking the start of a new chapter in the history of mobility, Land Rover leads the way as a pioneer of both hybrid and electric SUVs. Not only will you enjoy unparalleled efficiency and fewer stops at the gas pump — you'll also experience the advantages of virtually instant acceleration response and electrified power delivery. Land Rover Easton has assembled this comprehensive guide which showcases the perks and benefits of driving a hybrid or electric Land Rover. Our team is here to help you take the first step towards joining the future of all-electric mobility.
---
Hybrid & Electric Vehicles Explained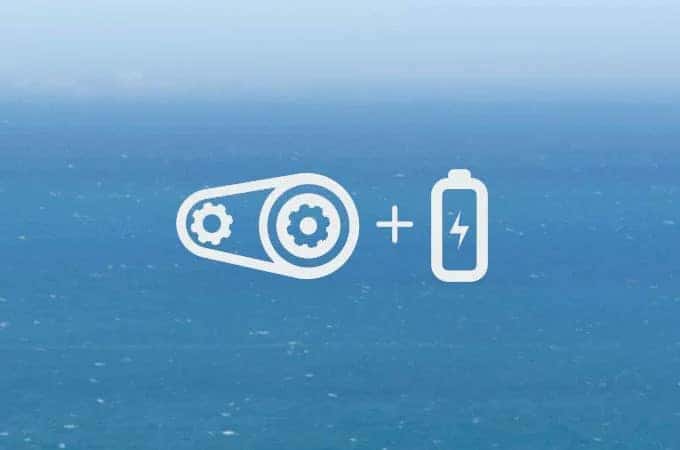 Mild Hybrid Electric Vehicle (MHEV)
Mild Hybrid Electric Vehicles (MHEV) operate by recapturing and storing energy that's commonly lost on deceleration for later use to power the gasoline engine. Another advanced component found on these vehicles is a stop-start system which temporarily shuts off the engine as you coast to a stop. This innovation increases fuel efficiency and allows you to maximize your MPG, giving you new possibilities for chasing your next adventure.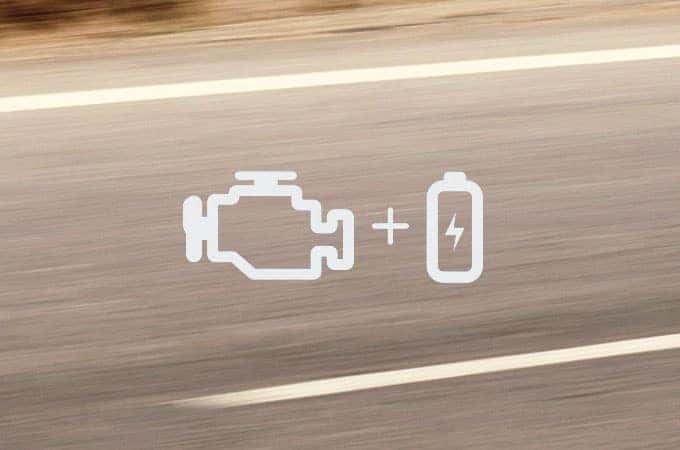 Hybrid Electric Vehicle (HEV)
Beneath the hood of a Hybrid Electric Vehicle (HEV), you'll find an electric motor and battery pack paired to a conventional gasoline engine. These models have the ability to recapture energy by regenerative braking which allows you to use this power at a later time.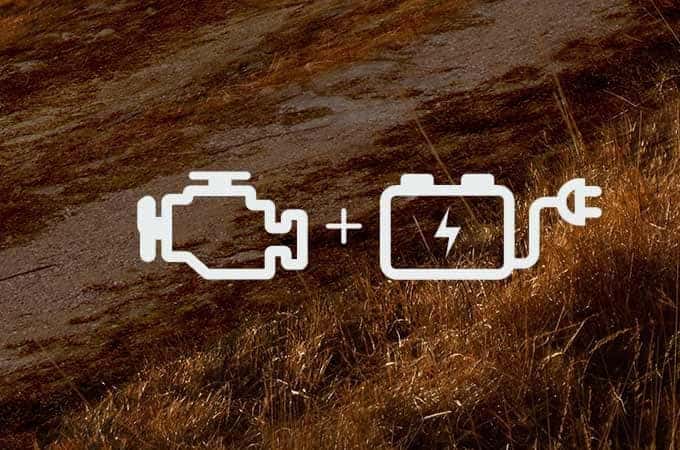 Plug-In Hybrid Electric Vehicle (PHEV)
Similar to a hybrid electric vehicle, a PHEV blends a conventional engine with an electric motor and battery. One important distinction is the fact that PHEV models have the capability to charge from an external power supply. Cutting-edge on-board systems can then transfer power from the electric motor to the engine, giving you the ultimate in both performance and efficiency.
Battery Electric Vehicle (BEV)
BEV variants can travel using power from an electric motor and battery with recharging capabilities from a plug-in charge point for true all-electric driving. There is no traditional gasoline engine found on these models. Since they rely on power supplied by both regenerative braking and an external power supply, BEV models achieve zero tailpipe emissions.
---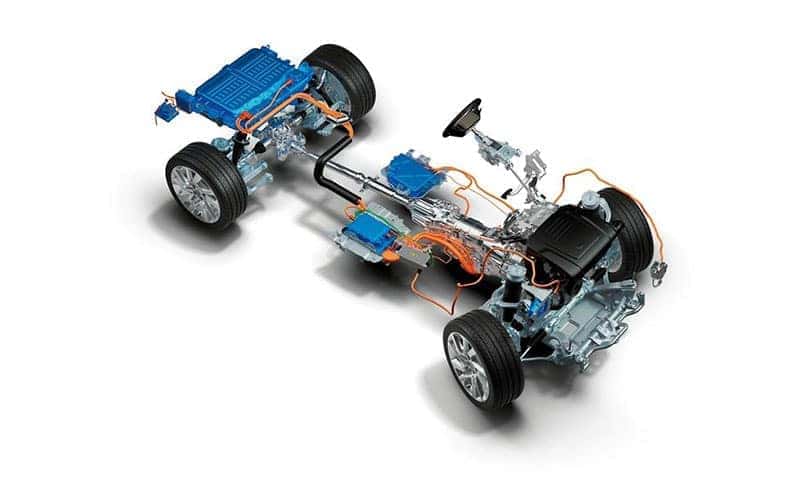 How Land Rover PHEV Technology Works
A natural complement to the iconic capabilities of the Land Rover lineup, the P400e powertrain adds the advantages of electrification and reduced emissions to both the Range Rover and Range Rover Sport. This cutting-edge system combines our lightweight Ingenium engine and 141 horsepower electric motor with a massive 13 kWh capacity battery which is charged from an external source.
Power – This dynamic powertrain delivers a total output of 398 horsepower thanks to a tandem of a 296 horsepower 2.0-liter Si4 Ingenium gasoline engine and a high-capacity 141 horsepower electric motor.
Smooth, Refined Drive – A logical addition to any luxury vehicle, this PHEV drivetrain offers a virtually silent driving experience in full electric vehicle (EV) form. For the ultimate in refinement, this powertrain is able to provide a seamless transition from the gasoline engine to the electric motor.
Customizable Drive Models – For a personalized experience, PHEV models give you the ability to select from the default Parallel Hybrid mode which blends gas/electric power or the full electric drive of EV (Electric Vehicle) mode.
Limitless Capability – When looking at performance and capability, the PHEV system is exacting and uncompromising. In fact, it's perfectly capable of handling challenging off-road situations such as rock crawling or wading across water.
EV Charging
Land Rover PHEV models feature a collection of groundbreaking charging solutions for your home or when you're traveling, making it simple to adapt to any lifestyle. In your own garage, these models can charge from either a conventional domestic outlet or an IEC connector. Both are the perfect solution for overnight charging in as little as 14 hours. Once charged, they can travel using solely electric power for up to 19 miles. For even shorter charge times, an available wall charging box can reduce these times to as little as 2.75 hours once installed.

---
Land Rover PHEV Models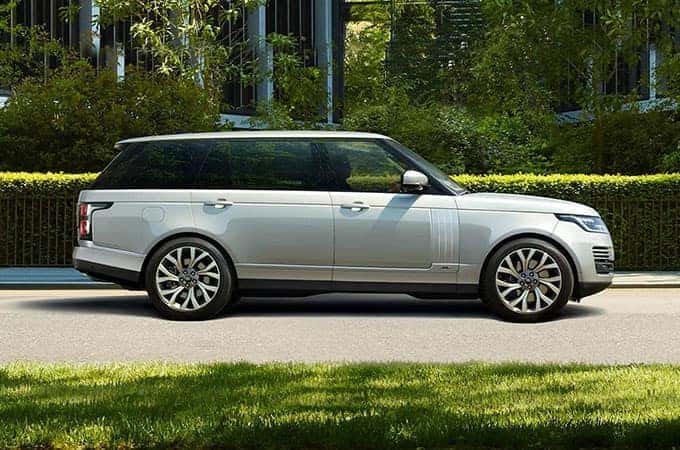 Range Rover PHEV
Starting at $95,950 MSRP
2.0L Turbocharged Plug-In Hybrid I4 with 398-horsepower (297kW) / 472-lb ft of torque total power / torque output
Timed Charging capability and 8 hour charge time with home charging cable
Touch Pro™ Duo with Intelligent Plug-In Hybrid Display
Land Rover Terrain Response system
Up to 35.4 inches of ground clearance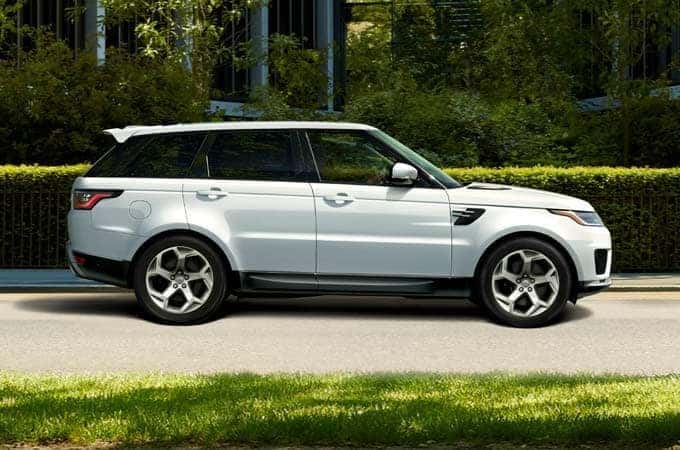 Range Rover Sport PHEV
Starting at $79,000 MSRP
2.0L Turbocharged Plug-In Hybrid I4 with 398-horsepower (297kW) / 472-lb ft of torque total power / torque output
Timed Charging capability and 8 hour charge time with home charging cable
Touch Pro™ Duo with Intelligent Plug-In Hybrid Display
Land Rover Terrain Response system
Up to 33.4 inches of ground clearance
---