2023 Discovery Sport vs. Jaguar E-PACE

Searching for a compact luxury SUV that perfectly matches your lifestyle? It's likely that you're struggling to choose between the Discovery Sport and the Jaguar E-PACE. Both models offer a dynamic combination of efficient performance and practical SUV versatility along with an upscale interior to match. When you first look at them you might notice some similarities. However, Land Rover Easton is here to help highlight some of the important differences between the two. We've taken the time to compare the Discovery Sport and E-PACE side-by-side in an effort to help you learn about the unique attributes of each model.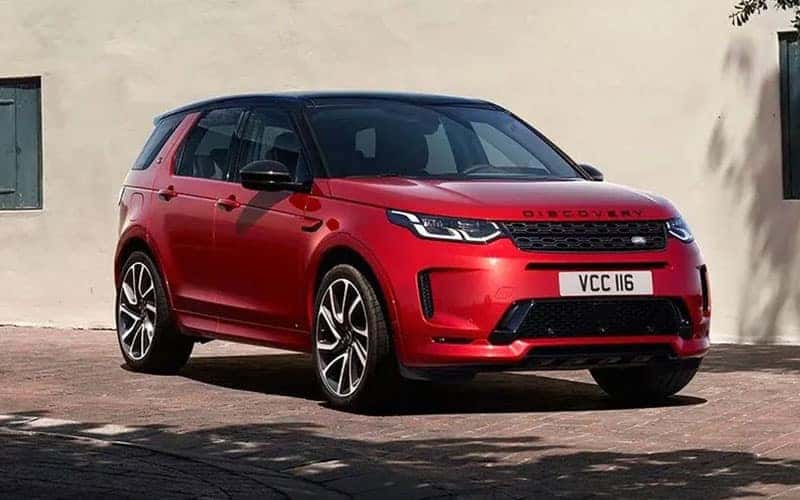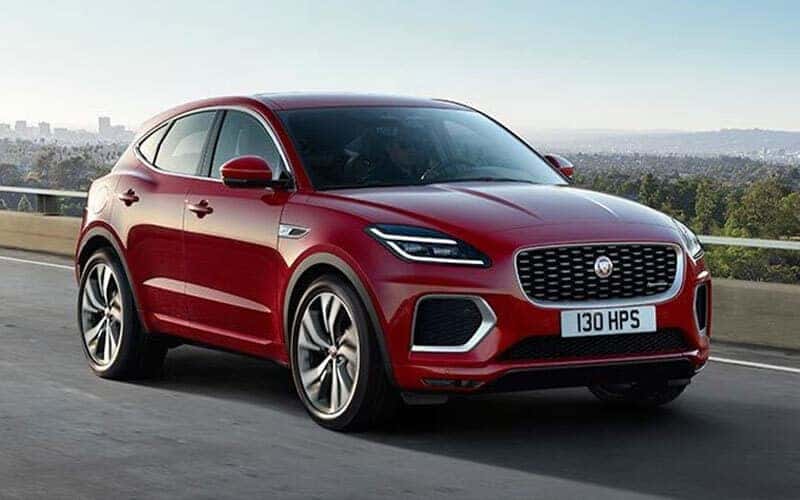 Placed next to each other, it doesn't take too much effort to identify a handful of important differences between the Discovery Sport and the Jaguar E-PACE. The Discovery Sport features a more rugged, off-road focused type of look with upright proportions and chiseled character lines. Conversely, the E-PACE offers a more aerodynamic look featuring a contoured hood and a flowing side profile that emphasizes speed. Each SUV comes standard with stylish alloy wheels, 18-inch on the Discovery Sport and 19-inch on the E-PACE, and can be equipped with larger wheels depending on trim level. No matter which you choose, both the Discovery Sport and E-PACE are available with a selection of bold exterior colors to match your own unique personality. Both of these luxury crossover SUVs have something to offer to all types of drivers.
Pricing & Performance
2023 Discovery Sport

VS.

2023 Jaguar E-PACE

$44,600
Starting MSRP
$48,000
2.0L Turbocharged 4-cylinder
with 246 horsepower and 269 lb-ft of torque
Engine
2.0L Turbocharged 4-cylinder
with 246 horsepower and 269 lb-ft of torque
9-speed automatic
Transmission
9-speed automatic
All-Wheel Drive
Drivetrain
All-Wheel Drive
Scroll Right to View Information
The next two areas which we will explore are the performance specifications and pricing for the Discovery Sport and the E-PACE. In terms of price, the Discovery Sport is priced $3,400 more than the Jaguar E-PACE. Each SUV is powered by an identical 2.0-liter 4-cylinder engine producing 246 horsepower. In addition, both models come equipped with a 9-speed automatic transmission along with a capable all-wheel drive system as standard.
You can see that the E-PACE is slightly shorter than the Discovery Sport. This gives you a little more interior space in the Land Rover than in the Jaguar.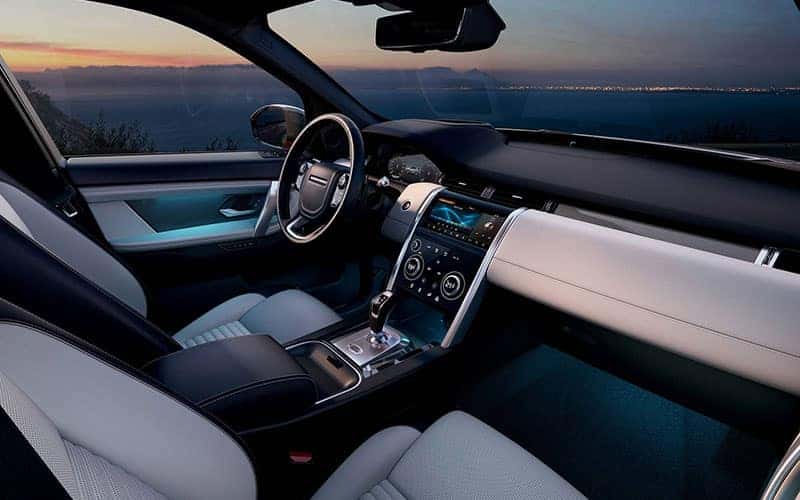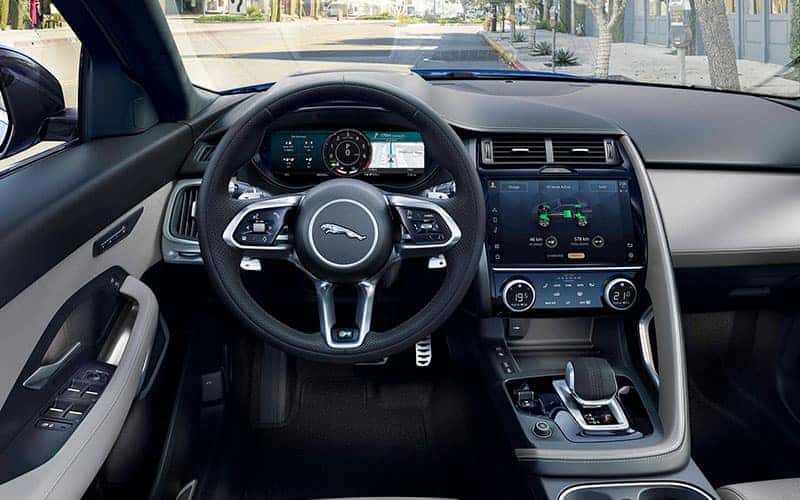 Turning our focus towards the interiors of both SUVs, we'll examine the collection of benefits that you'll receive when you choose either the Discovery Sport or the E-PACE. If you're looking for the largest cargo capacity between the two, it's the Discovery Sport which has the edge thanks to a total of 60 cubic feet compared to 49.5 cubic feet found inside the Jaguar E-PACE.
Both models come standard with seating for up to 5 passengers. Discovery Sport and Jaguar E-PACE models come standard with power seats across the trim range. One feature unique to the Discovery Sport are rear-seat HVAC controls, great for allowing passengers to personalize their temperature preferences. While the E-PACE offers greater front legroom, it's the Discovery Sport that has the advantage in terms of headroom across both the front and rear rows of seats.
Now that you've gained a better understanding of the important differences between these two SUVs, Land Rover Easton invites you to come experience all that the Discovery Sport has to offer. Our team is here to help you select the model which perfectly complements your driving habits and lifestyle.