Custom-Order Your Land Rover

Important Notice about ordering vehicles
Currently we are only accepting orders from Ohio residents and previous customers. We apologize for any inconvenience.
All across the globe, international supply chains have been tremendously strained due to the impact of the COVID-19 pandemic. Since inventories of new vehicles have become extremely limited, you might be having trouble finding the exact model, trim, color, or combination of your desired options of the Land Rover vehicle you've had your eyes on. However, Land Rover Easton wants to introduce you to the perfect solution to this dilemma. Custom ordering your next Land Rover is the best way to get behind the wheel of a vehicle that's 100% equipped the way you'd like it to be.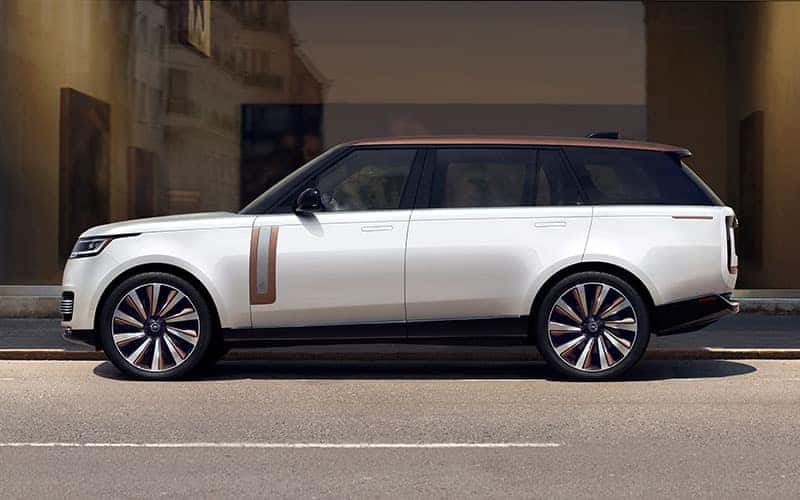 Why Custom-Order Your Land Rover
Compared to paying extra for features you don't need or missing out on equipment that you actually want — custom ordering your Land Rover direct from the factory is the best way to ensure that all of your desires are met.
From the exterior color and wheel design to interior trim and tech features — you'll have the freedom to option your Land Rover to your exact specifications. No matter if you're starting from scratch or you've built your dream vehicle on LandRoverUSA.com — Land Rover Easton is here to guide you through the custom ordering process from beginning to end.
Custom Ordering FAQ
How long does a custom order usually take?
The general timeframe for your custom order to arrive at the dealership tends to vary and is based on the individual model you choose and where it will be assembled. In most situations, custom ordered vehicles can take between 3 to 6 months to arrive. Throughout the build process, our team will provide you with updates at each step.
Is ordering a car more expensive?
This is a general misconception. Ordered vehicles actually cost the same as if the vehicle was sitting on our lot. In some cases, you may actually pay less, because you will not need to pay for any options extras that you do not want.
Is a deposit required prior to placing a custom order?
Yes. A 5% deposit is needed in order to place your custom order. If you plan to place a down payment on your new vehicle or purchase the vehicle outright, this deposit can be applied towards that. If you intend to finance or lease 100% of the vehicle, the deposit will be returned to you in full or partially once your contract is signed and you take delivery of the vehicle.
Will my vehicle be eligible for special rebates, lease incentives, or other special offers?
At the time your order is placed, the price of your vehicle will be determined. Since incentive programs and rebates can vary from month to month, we can only provide you with an estimate of your potential monthly payment. However, once we determine the exact month that your vehicle will be delivered — you will be able to take advantage of current programs and incentives at that time.
My current lease is about to expire. Can I still order a vehicle?
If you currently lease a Land Rover vehicle, you'll also have the option to extend your lease while you wait for your custom order to arrive.
Can my custom order be completed over the phone or online?
Yes. Our team is standing by to help you complete and submit your custom ordered Land Rover via phone or internet. We do recommend that you come see your exterior color of choice in person prior to ordering to make sure that it lives up to your expectations.